Hass Quarter Horses

W9821 State Hwy 29   Shawano, WI 54166  (715) 524-5747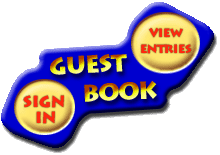 Please Sign My Guestbook.

We would love to hear from you!

This page was last updated on: March 24, 2012
Search Horse
Classified Ads
with iHorseSearch.com

Welcome to Hass Quarter Horses. We hope you enjoy your look around at our horses.  We have raised AQHA horses that are competitive at halter as well as ride, and come in a wide array of colors for over 30 years.  

2008 was the last year that we had any foals due the my health. It is something that I really miss, but know that now it is hard to do proper justice to a young horse anymore, in spite of still having a few good mares left. 

I do miss the stallions and meeting the mare owners and their mares each year and getting to see the results from those breedings. It was great while it lasted. 

We have been blessed with many successful and productive years in the Quarter Horse industries. Of course, that was all possible because of the great horses that God has blessed us with over the years.